Roanoke is the largest city and largest municipality in Southwest Virginia, and it is often called the Star City of the South—it has a nice ring to it, right? While Mill Mountain, crowned with a star, surrounds the city like a big blue hug, wrapping its arms around the Roanoke Valley. And that enormous star is right up there to remove any doubt about where you are!
Visible for 60 miles from the air, the world's largest freestanding man-made star is 88 ½ feet tall and shines until midnight every night. The star was built in 1949 as a Christmas decoration but quickly shone its way into local hearts and became an iconic landmark—some have even dubbed it the Hollywood sign of the east coast! And…taaa daaa! Just announced, Roanoke was voted the 2023 Top Adventure Town by Blue Ridge Outdoors Magazine!
Two thousand feet of neon tubing form three concentric stars, creating one massive star—the famous Roanoke Star, that overlooks the City of Roanoke. When I lived in Virginia and was off on long trips, the sight of that star signaled that I was almost home. The star shines in solid colors of red, white, or blue, and sometimes a combination of the three. When there is an area traffic fatality, the star burns solid red, and all three colors provide a patriotic display on national holidays like Memorial Day and July 4th, making local hearts swell with pride. And I'm willing to bet the Mill Mountain Star is the only star on the National Register of Historic Places!
Hotel Roanoke
A visit to Roanoke must include a stop at Hotel Roanoke. The Tudor-style hotel was built in 1882 by the Norfolk and Western Railroad. Today, the beautifully-preserved hotel contains antiques, original chandeliers, restored moldings, fireplaces, and mural-painted ceilings.
Six US Presidents, state governors, and many of the rich and famous have laid their heads down at the Hotel Roanoke. Of course, the hotel has a nickname: The Grand Old Lady. And she appears on the National and Virginia Historic Landmark lists.
This historic hotel also contains three dining venues. The AAA Four-Diamond Regency Room is well-known for French-inspired Southern cooking, while The Pine Room has a casual pub feel and features an open kitchen serving appetizers, sandwiches, and burgers. In addition, the 1882 Lobby Bar has food service and drinks. These local restaurants are popular among locals as well as visitors.
No matter where you decide to eat, order the Peanut Soup. It is famous and for good reason! It is smooth, silky, and topped with chopped salty peanuts. The soup was created in 1940 by Hotel Chef Fred Brown.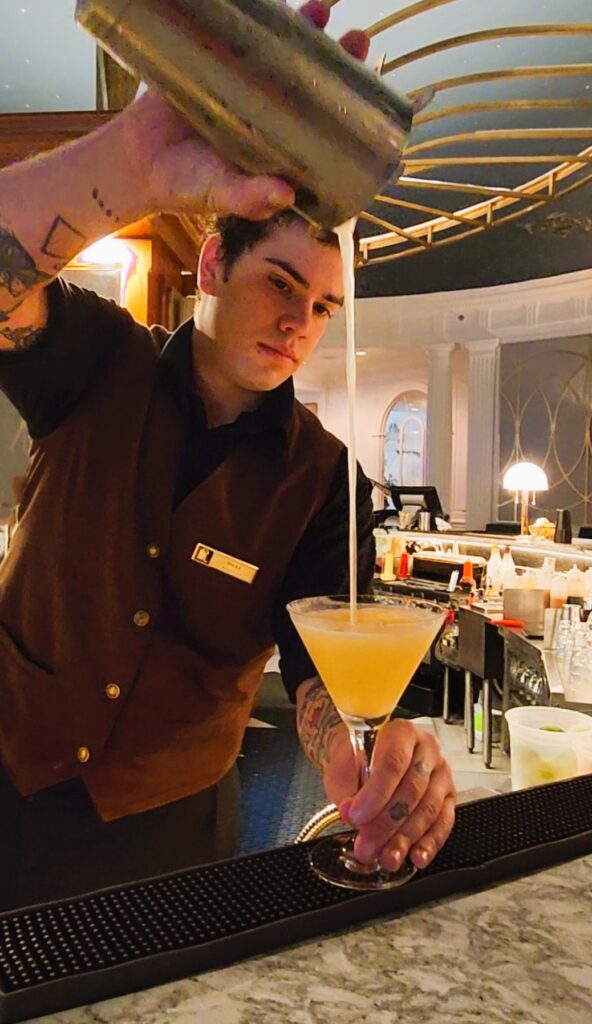 Virginia Museum of Transportation
One of the best things in Roanoke is the Virginia Museum of Transportation. After all, where would we be without modes of travel (especially me, a travel writer!)? In fact, it is the topic of a hilarious 1987 movie, Planes, Trains and Automobiles.
It is fitting for a town built by the railroad to have a museum filled with historic steam engines and Western railway memorabilia. Actually, one of the main attractions for me was the rail yard. Walking among the trains and boarding a few was an incredible experience, bringing back many childhood memories!
The Museum of Transportation has the very best transportation for you to view up close! There really are trains, planes, and automobiles! You can lose yourself in this 58-acre museum! (No, that isn't a typo.) Besides the trains outside and inside, they have everything to do with trains, including a train car with a movie about the most-loved steam engine—the J-Class 611. The train carries the name "Spirit of Roanoke." In addition to real trains, the Transportation Museum also has a remarkable collection of model trains. The museum has tracks set up, and at least half a dozen trains at a time are zipping around the displays, through tunnels, and across bridges.
Meticulously preserved classic cars fill one end of the museum; Model Ts, muscle cars, and the first electric car (it's a LOT older than you think!) In fact, there are even some airplanes in the building, several hanging from the ceiling as if flying over your head!
The African American Heritage display highlights the people of color who helped bring the railroad to the Roanoke Valley.
Through interactive exhibits, the Transportation Museum educates visitors while it brings the history of transportation in the Commonwealth to life.
Insider Tip:
Plan to spend more than half a day here! You're going to need it!
The Roanoke History Museum
The Roanoke History Museum and the O. Winston Link Museum share a former N&W Railway passenger station, housed on opposite ends of the station. How cool is that?! One museum showcases Winston Link's stunning photography of the last days of steam locomotives along Norfolk & Western tracks.
The other museum is devoted to the rich history of the area, from the Native Americans' projectile points (think arrowheads) and stone axes to the textiles, books, maps, postcards, and family histories of local Virginians. In addition, they house a rare Native American "Rawrenoke" bead, which is the name taken to replace Big Lick.
Mill Mountain
Mill Mountain Park sits beautifully atop Mill Mountain, with the star and overlook, wildflower gardens, hiking and biking trails. Then there is the Mill Mountain Zoo and a Discovery Center, with indoor exhibits and an outdoor classroom.
There is a 1.7-mile trail that leads from just above the Roanoke River to the top of Mill Mountain. The hike will take you to the highest point in Roanoke—what a view! You will find a few parking places just before the last hairpin turn, at the enormous bicycle statues. Then, there is a trail from that point up to the Star, too! There are a total of ten miles of multi-use trails crisscrossing Mill Mountain. Plus, the park has access to the Roanoke Valley Greenways trails.
Crown Jewel of Roanoke – The Star
A scenic overlook at the Star affords an expansive view of the City of Roanoke and the surrounding Roanoke Valley. In fact, there are two overlooks. One is the perfect spot for a close-up view of the Mill Mountain Star, and it is absolutely one of the best places for a nighttime panorama of the valley.
Mill Mountain Zoo
For over 70 years, the Mill Mountain Zoo has been a refreshing spot on top of the mountain. When you arrive at Mill Mountain Park, you'll have a short walk from the parking lot to the zoo entrance. Two paths diverge—the paved driveway or a woodland path through a wildflower garden, planted and maintained by local garden club members. I guess you know which I picked to start my outdoor adventure!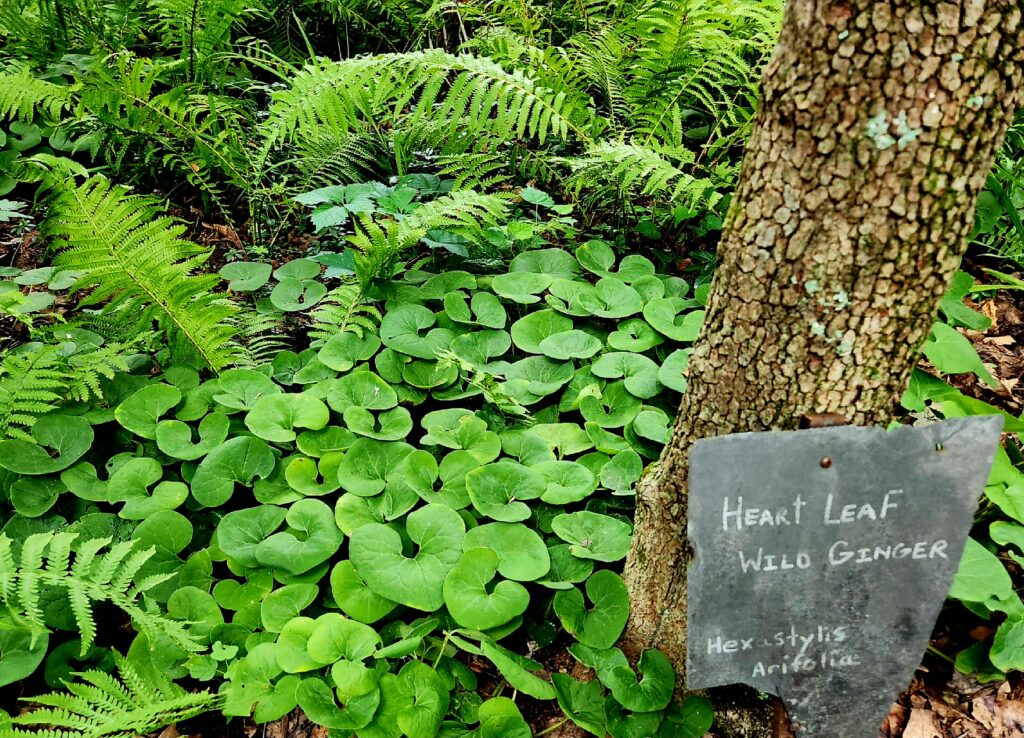 I arrived at the zoo on a drizzly day just as the skies cleared. Consequently, the animals were enjoying the cooler, overcast day in the middle of the summer heat. So, lucky me, I had the place nearly to myself full of happy animals!
The Snow Leopard put on a show for my camera, pleased with the day's relief from the heat. Endangered snow leopards inhabit high mountain ranges throughout central Asia. This beauty was born in captivity at a northeastern zoo.
Mill Mountain also is home to an American Black Bear (who loves fresh peppers!) and red wolves (one was a most cooperative model!)
Dixie Caverns
The beautiful Dixie Caverns between Roanoke and Salem are the perfect spot to "chill" on a hot summer day! But, a moderate 55° year-round means you may want that hoodie out of your trunk if you visit in the summer. And, as you make your way far below the earth, you come to a spot where you can look up and see a small shaft of daylight. This hole is the entry where a dog named Dixie first led her owner into the cavern! How cool is that!? (pun intended)
Western Virginia has few caverns and fewer still that are open for visitors. Fortunately, Dixie Caverns opened in 1923, and since 1956, it has been in the hands of a family who loves and preserves this geographic marvel. Besides, who wouldn't want their own cave with dinosaur shadows?
The hour-long tour is only a quarter-mile or so, but there are steps, lots of steps! So, unfortunately, the caverns are not handicap-friendly, and strollers also present a challenge.
Insider Tip: Wear comfortable walking shoes—you'll be happy you did! Also, the Caverns are closed on Tuesdays, so plan ahead.
Roanoke City Market
Stores galore, and traditional market stalls filled with fresh flowers, foods, and produce of every description since 1882—who doesn't love a local farmer's market!? This historic market is open daily from 8 a.m. until 5 p.m. in the heart of downtown, alongside restaurants, museums, and entertainment. There is a building with permanent shops, lovely art gallaries, and street vendors delivering goods fresh from their local farms.
Roanoke's Center in the Square
A sort of "perfect storm" was the catalyst to create Roanoke's Center in the Square: downtown was filled with deserted buildings and crime. At the same time, area schools lacked funding for scientific programs, and Mill Mountain Theatre burned to the ground. The solution was hiding in plain sight—in an empty 1914 feed and seed warehouse.
Center in the Square became the home of education and tourism by offering space to non-profit organizations rent-free for their first two years. Five different arts and science organizations said, "Challenge accepted!" Center in the Square's doors opened in 1983 and welcomed 45,000 visitors–its first weekend!
The Center now offers five buildings to twelve different arts and cultural organizations, AND the rent is still FREE for this group of museums in the heart of downtown Roanoke. Some of the places I visited in the Center are listed here.
Mill Mountain Theatre
While living in Virginia, I enjoyed many performances at the Mill Mountain Theatre. With theater, opera, ballet, and symphony to chose from, there is usually an event to enjoy on your visit. I wasn't lucky on my last visit, but I'll be back!
Roanoke Pinball Museum
No kidding. An entire museum devoted to pinball machines! More than 65 machines, from early hand-painted ones (the oldest, from 1932, is close to 100 years old!) to fancy new ones, have a permanent home in the Roanoke Pinball Museum. Pinball machines are a part of our history and our pop culture. Roanoke Pinball has an extensive collection of historically significant machines kept in playing condition.
Plus, pinball machines provide real-life science lessons for children to learn how force creates acceleration. Who says learning can't be fun?
You can play all day for your ticket price—making this the perfect place to spend a rainy day. Do I sound like the voice of experience? Yep, I spent three rainy days in Roanoke—one of them right here. And not a single quarter lost its life!
Starcade
Roanoke Starcade is the "sister" to the Pinball Museum. It features classic arcade games, console games, air hockey, and more. This interactive museum has more than 3,000 games, and just like at the Pinball Museum, play is free after the cost of admission.
Harrison Museum of African American Culture
A small but mighty museum showcases Roanoke Valley's African American historical, cultural, and artistic contributions to the area. The Harrison Museum of African American Culture exhibits permanent collections and items on loan from other museums.
Oral histories have been collected and archived. These stories told by community elders are a valuable and significant record of the contributions of Roanoke Valley's black community.
Well Hung Vineyard
In downtown Roanoke, you will find a vineyard tasting room and restaurant with the unusual and quirky name of Well Hung Vineyard & Restaurant. Not realizing it would have so many food choices, I stopped here after a full meal (and you know how I can eat!), so a wine tasting was all I could manage.
A cute place for a glass of wine, Well Hung was opened in 2008 by three women with a great sense of humor. Stop in—even if it's only for a tasting and shot of the label! *chuckle*
Taubman Museum of Art in Roanoke
The Taubman is an impressive architectural marvel designed by Randall Stout, an internationally renowned architect. Even if you don't have time to go inside, you will want to see the museum. And against a cloudy sky just after sunset? Well, it is just stunning!
Museum guides give one-hour tours daily at 1 p.m. Your guide will lead you through galleries, filling you with facts about the works you are viewing.
Outside, as you walk up the hill to get a great view of this building, you will also be in a great place to photograph a couple of Roanoke's most beloved signs—the Dr. Pepper cap and the H & C Coffeepot. So much to do and so little time!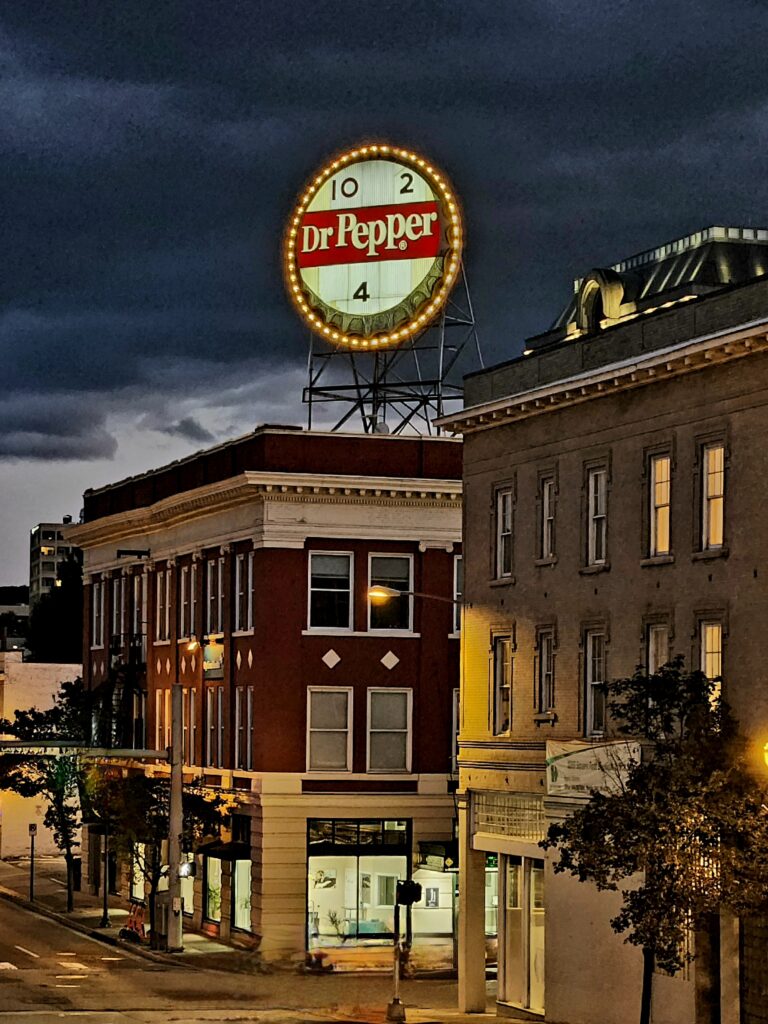 Black Dog Salvage
On your first visit to Black Dog Salvage, near historic Grandin Village, I'd advise you to pack a lunch! *giggle* Seriously, the 44,000-square-foot warehouse is filled with architectural pieces (from arches to windows.) I would almost be willing to bet they have a ziggurat somewhere (a temple tower from ancient Mesopotamia!) There are stained glass windows, doors, claw foot tubs, salvaged furniture, iron garden items, and the proverbial kitchen sink!
Also, there is a loft gallery filled with the work of regional artists; down the block, there is a guest house to rent—The 1911 Stone House. If you are so inclined, you can even take a painting class in the store!
If you're scratching your head, trying to think why this name sounds familiar, maybe you've watched one of the 143 episodes of Salvage Dawgs! It is an entertaining show, following the guy's search for salvage goods and conversations about how to use them created for DIY networks.
The Grandin Theatre
There's nothing better than seeing a movie on the big screen unless you can view that film in an authentic "movie palace." Ninety years ago, in 1932, when The Grandin Theatre was constructed, adult theatre tickets were 25 cents, and kids attended for 10 cents. They sure knew how to enjoy a night out!
The auditorium, including the balcony, had seating for 944 movie goers. And, the Grandin was the first Roanoke theatre to screen "talkies!" I have attended movies at The Grandin, and in recent years they have added live performances and concerts.
This grand old theatre has had a bumpy past. It closed, then Mill Mountain Theatre purchased the building and held performances there for seven years. Next, a new owner showed classics, second-run movies, and live shows such as blues greats BB King and Ray Charles. Two years later, The Grandin closed yet again. Then, more new owners brought in indie and foreign films, and famed comedian Bill Murray hosted a benefit in a struggle to keep The Grandin open. At last, in 2002, the Grandin Theatre Foundation was formed and launched a campaign to "Save the Grandin." The Grandin has been open ever since!
Reid's Fine Furnishings
While wandering the streets of Grandin Village, stop at Reid's to say, "Hello." The local store has lovely furnishings and decorative items. Their interior walls are beautifully preserved bricks. Outside is a mosaic of tiles, broken china, and even a shell or two.
Art Walk Alley
A long, narrow alley beside the Co-op has a bank drive-through at the end. Decorating this wall was a brilliant idea, so as you sit in line, you have lovely art to enjoy. And, just for the record, the Co-op happens to rank as Virginia's largest food co-op! You don't have to be a member, so be sure to stop in for a treat!
Blue Ridge Parkway Wraps Around Roanoke
The beautiful 469-mile-long Blue Ridge Mountains Parkway crosses two states in the southern and central Appalachian Mountains. Plus, the parkway has 26 beautiful arched stone tunnels and eight different entry points in the Roanoke Valley. Consider driving down the parkway for a day and taking in all the scenic views, overlooks, and a winery. The speed limit is 45, so plan your driving time accordingly.
Also, the parkway connects on the northern end with Virginia's Skyline Drive at Rockfish Gap. This route will add 105 miles to your drive along the tops of the Blue Ridge and is the only road through the Shenandoah National Park. Skyline's speed limit is 35, and there is a fee to use the road.
Where to Eat in Roanoke
Read about lots of Roanoke eateries in my article for the Foodie Flashpacker page! But, since you asked so nicely, I'll mention a couple here!
Chocolatepaper
As a nod to Roanoke's iconic symbol of Virginia, they create a small star of solid chocolate (milk or dark). Try my favorite Chocolatepaper treat—a dark chocolate truffle with bacon salt!
On the Rise
Two On the Rise locations, Grandin Road and Roanoke City Market, have similar menus. But each site listens to customer comments and offers what the crowd prefers. You can't miss either place—that scent of fresh-baked European bread and cookies wafts through the air and entices you right in!
Then, there are those pizzas in the window. Yep, really! You'll never make it past, so give in and GO in. And have a cookie for me!
The Green Goat
Wasena station, a rail-yard freight depot turned transportation museum, is now home to The Green Goat restaurant. The Green Goat is next to Roanoke's Greenway Trail, a network of more than 400 miles of trails in the Roanoke Valley. If you plan your hike, you can end up here, prop your tootsies on the bar rail and drown your exhaustion! The food is pretty tasty, too.
Where to Stay in Roanoke
So many choices you'll need to change hotels every night! Seriously, though, there are some extra-special spots.
Liberty Trust
Inside The Liberty Trust Bank, you will find a luxurious home-sweet-hotel. This beautiful historic building has been renovated and put to new use as a 54-room hotel and an upscale restaurant (in the vault!)
Liberty Trust is just a few blocks from the City Market and Center in the Square. In fact, it is the perfect base for exploring, attending events, and eating! Built in 1910, The Liberty Trust is on the National Register of Historic Places. It installed a new invention that attracted local attention—an elevator! Also, you will notice lots of brass and copper throughout, and if you're extra-observant, you will spy a few tables made from vault doors!
Rooms are appointed in first-class comfort. So much so, you will not want to leave! The welcome kit includes eye masks and ear plugs (it is a railroad town, and they aren't taking any chances with your comfort!) And look at those views–all I can say is, "WOW!"
The Vault Restaurant garners attention for its Khachapuri, a cloud of cheese bread topped with egg yolk, sulguni cheese, and seasonings! It arrives on your table ready to mix, then you pull the bread from the edges, drag it through the mixture, and eat! And your bartender has a beautiful smile every time she sees you!
Breakfast pastries and coffee are available downstairs, but a coffee and tea bar is in your room.
Roanoke's Fire Station One
Another beautiful building, circa 1907, Fire Station One, has been lovingly restored as a hotel, restaurant, and custom-built furniture store. The floating staircase is as stunning as it is a marvel of engineering.
Rooms hint at the building's former life, but you can't slide down the pole. Although, I did think it would make the perfect shortcut to the bar!
Stock Café in Station One features Scandinavian and Nordic foods to delight the palate. No matter what you order, be sure to save room for their Ebelskiver—a dainty fried Danish pancake balls topped with lingonberries and sprinkled with sugar.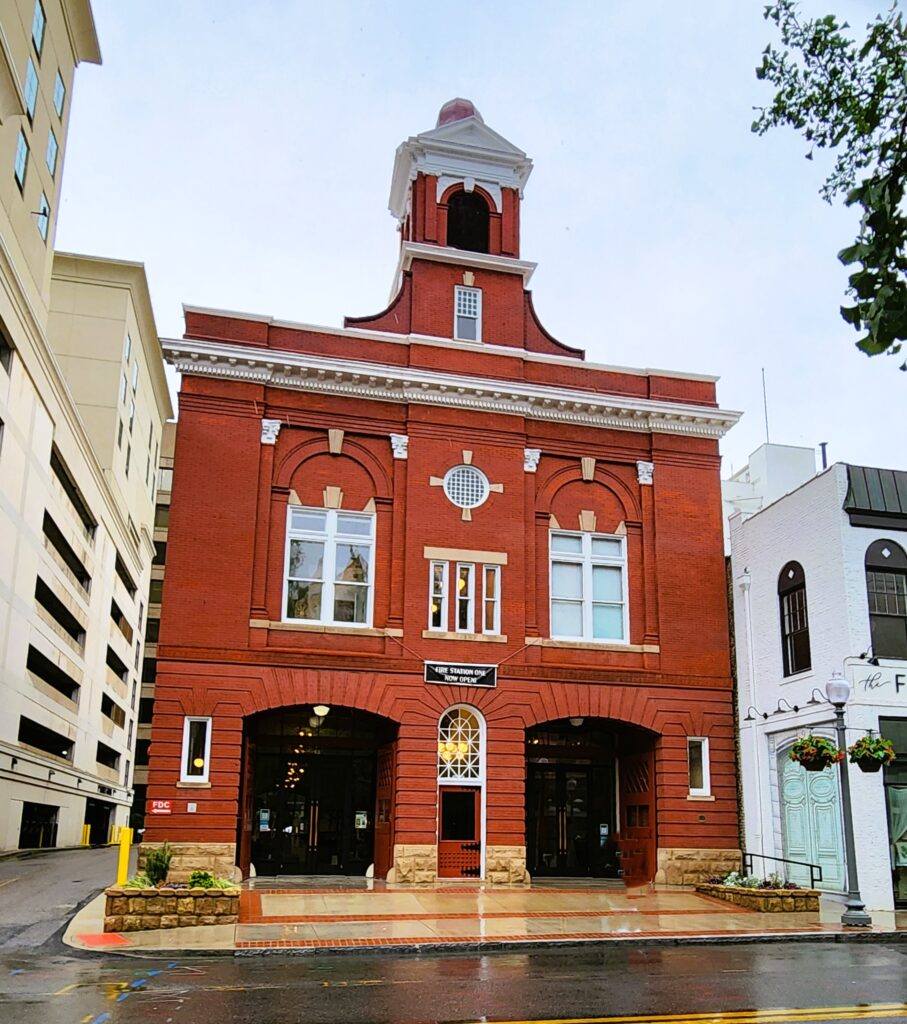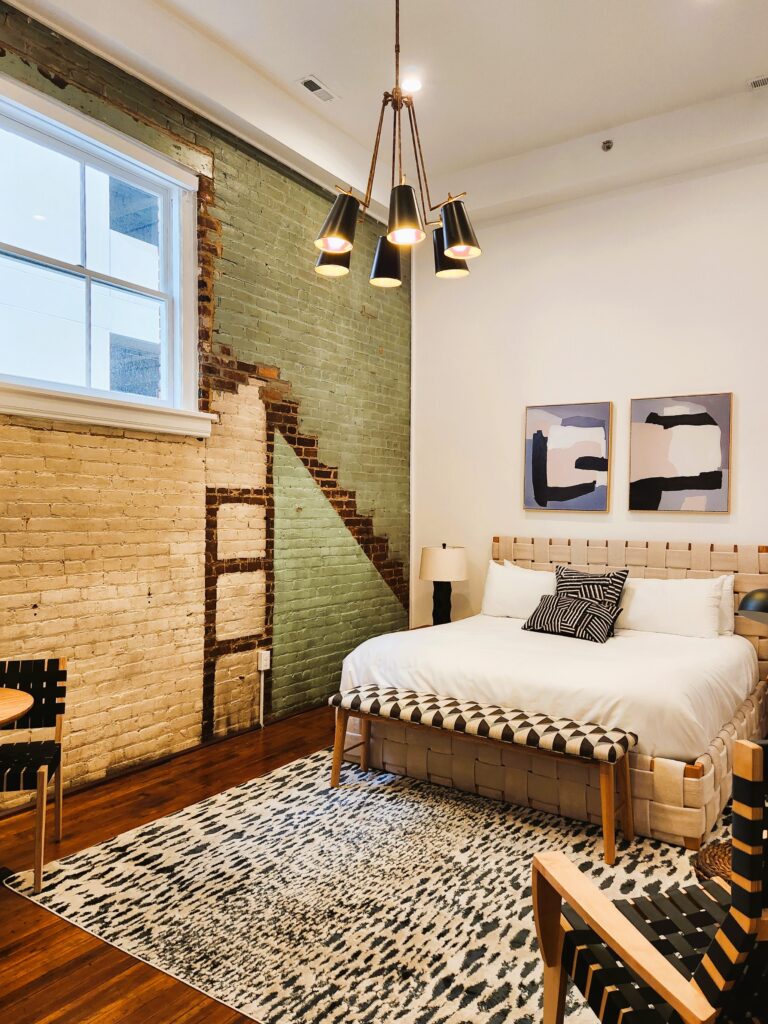 SpringHill Suites Roanoke
Another excellent choice for your lodging is SpringHill Suites Roanoke. It is near the Berglund Center, the hospital, and Black Dog Salvage. They have a complimentary shuttle, which will take you to local destinations, including the airport (hint, hint!)
Breakfast is provided on the first floor. And, if you're in a rush, their muffins are perfect for grab-and-go!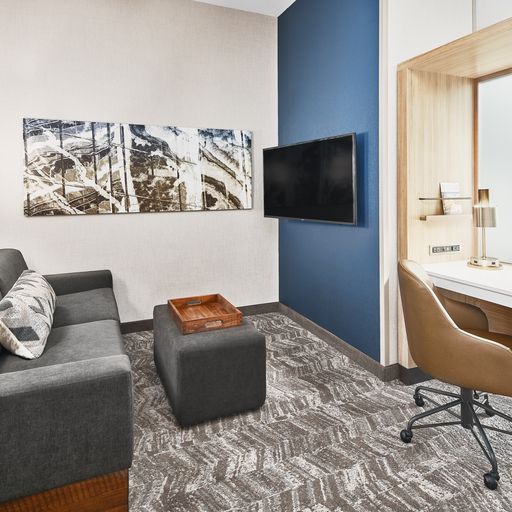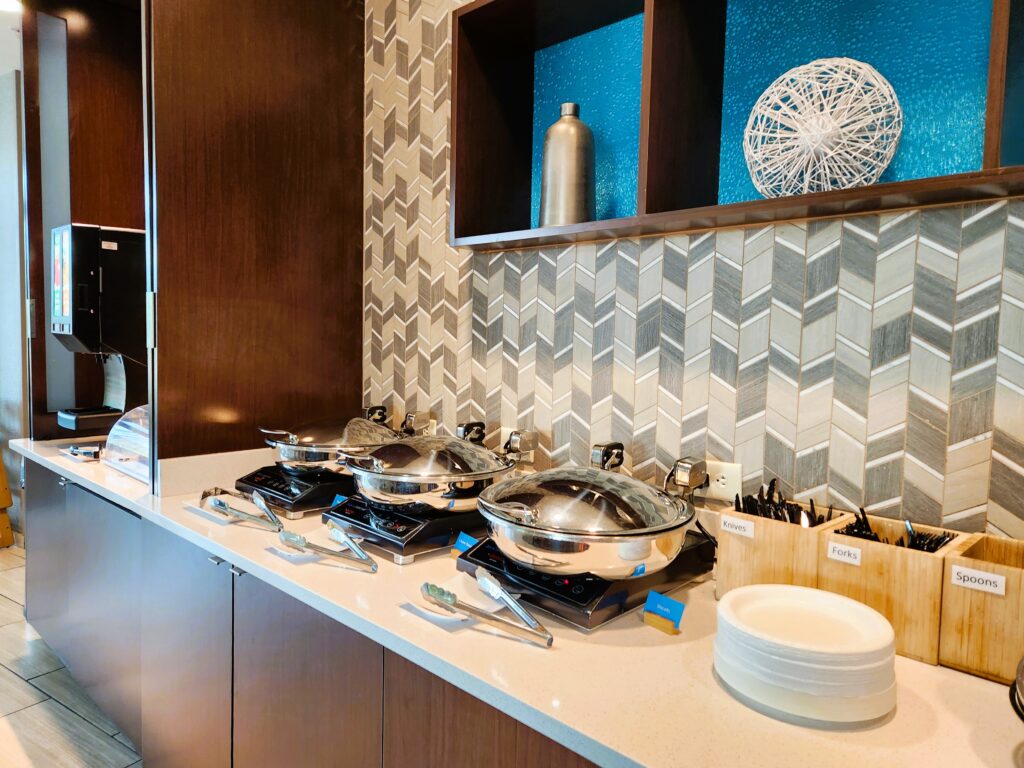 Franklin County Distillery
Just down the highway, 220 South, you come to the small community of Boones Mill. You'll know you've arrived when the speed limit drops! If you travel from Roanoke to Rocky Mount, you will pass right through Boones Mill, so plan on stopping!
Make this your first stop in the "Moonshine Capital" and try some of the spirits produced by Franklin County Distillery. Moonshine has a history in Virginia, and in particular in Franklin County. FCD has plenty of old photos and a (non-working) still for viewing.
An actual home-grown business, the bottles are etched with the FCD logo BY HAND!
Blue Ridge Pass for Roanoke Attractions
Visit Virginia's Blue Ridge has a free pass that helps save you money on various things. In addition, their website has information on everything you can imagine, including free things to do and walking tours. Research this before leaving home so you can print out your walking maps and descriptions of what you will see along the way.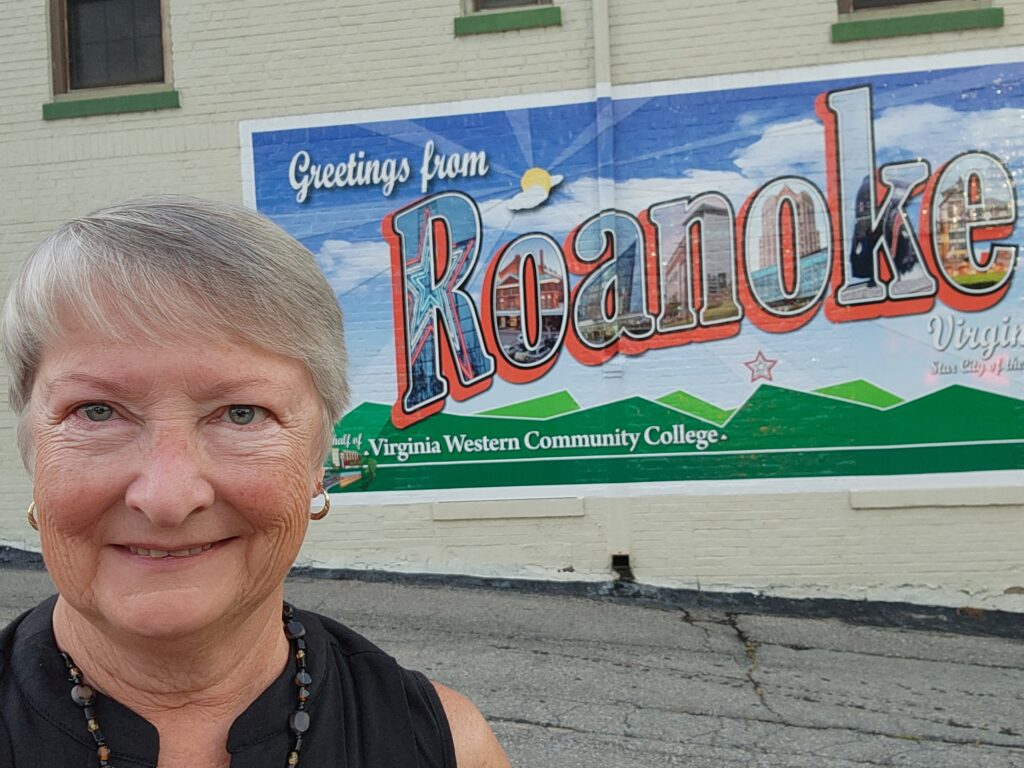 Ready to Plan Your Next Trip?
For more exciting vacations, try these locations!! You could travel to Georgetown, visit Funky Floyd, or cruise off to Alaska! Then, of course, there are Chocolate Tastings in Tofino, on beautiful Vancouver Island!