Boston trips are always fun and full of history. It is one of the oldest and most beautiful cities in the United States of America. The city has always played a vital role as a center of the region's cultural life. Boston has many tourist attractions, annual events, concerts, and numerous historical places, sights, and landmarks to visit.
Every corner of Massachusetts' capital has sights to honor the colonial and maritime history of Boston. The city offers an abundance of culture, arts, sports, and cuisine all packed into one great city.
Boston, Massachusetts, maybe the definition of a perfect American city. It's got world-class museums, strollable parks, and charming neighborhoods packed with food delights and unique shops. We have everything from the Freedom Trail and Old North Church to the USS Constitution Museum to the Paul Revere House for history buffs. Take in the Boston Harbor Islands or cheer for a home game for the Red Sox. Not to mention the famous institutions such as Harvard University and Boston University.
A Glimpse of Boston's History
Boston shines as a Massachusetts revolutionary capital. Boston was one of America's earliest cities from 1630 and was the location of many crucial battles of the Revolutionary War. Currently, the town has over 6m citizens and is recognized for its quintessential Irish pubs, fanatic Boston Red sox fans and an informal, small-town feel. Boston contains 23 neighborhoods, including South Boston, popular with youth and families; Jamaica Plain, a hip and diverse neighborhood; Beacon Hill, one of the oldest and most historic areas; and upscale Back Bay, where the iconic brownstones are a sight to behold.
When should you book a vacation package to Boston?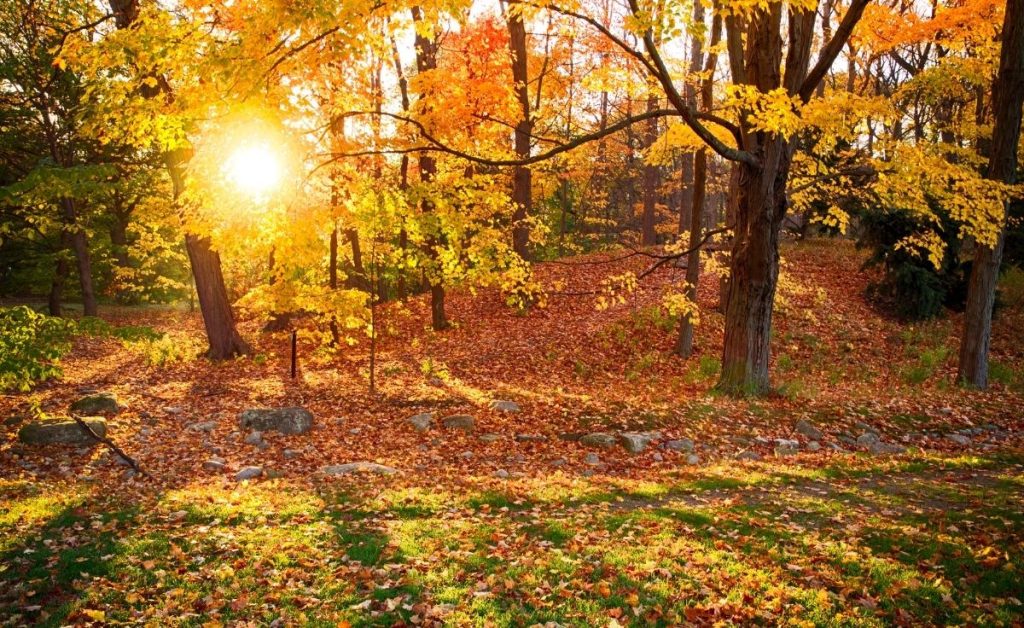 The warmer summer and fall season makes for an enjoyable vacation between June and October. Hotel rates can be expensive during the summer season when tourists come in large numbers, but it also happens when the MLB season starts, and there are many outdoor events. During January/February, the lowest flight rates are available in Boston vacation destinations. If you decide to visit in January or February, be ready to brace for the cold!
Book a Vacation in Boston
The history of Boston, Massachusetts, United States, from renowned cultural schools to great restaurants and a thriving food and beverage scene, make it a destination you'll want to revisit time and time again. Walk the Harvard Square or enjoy the afternoon at a museum or an art gallery.
Boston has long been considered a UNESCO World Heritage Site. It's full of fascinating historic and exciting attractions which will keep you busy while you're on holiday. Walk through Boston Common, the old city park of the country, to see many important sites of the American Revolution. When you are hungry, you can enjoy Boston's variety of restaurants and keep up with the best league action at Fenway Park.
Boston Vacation Packages
Start planning your dream getaway with Boston vacation packages available via travel and tours companies like Expedia. To save big, bundle your flights, hotels, and rental cars. Once you've made your booking, you can add on more tours or experiences to make the most of your visit. (Plus, it's an easy way to manage all of your travel needs at once.) Your next unforgettable vacation is just a few clicks away!
Things You Should Know About Boston
Boston offers a remarkable history, beautiful beaches, and great museums. You may be surprised to see that Boston has become the most expensive city for tourists. However, it is undoubtedly worth it when you want to take a break.
Boston is easily accessible and very compact, which makes for great travel. Subways can take you almost anywhere in the city.
How many days should you plan for a trip to Boston? Most travelers stay 4-5 days to make the most of their trips. Although a shorter trip will be just as fun, Boston is packed with so many attractions, you'd only be able to see one side of the city.
Boston Vacations for the Long Weekend
Boston is a city with a lot to offer for any visitor. Whether you are visiting for a day, the weekend, or staying for several days and looking for things to do in Boston, there are attractions, fun activities, and places to explore everywhere you look. There are many museums and parks, which makes it an excellent destination for any traveler. Boston is particularly well known for being a family-friendly destination, with plenty of things to do with kids.
During the weekend, your itinerary may include the following: Pedestrian trolleys, Museum of Science, New England Commons & the Boston Garden, Museum of Fine Arts, Skywalk Observatory, Faneuil Hall Marketplace (free!) Old Statehouse or USS Constitution Cruise, Fenway Park, Boston Common, Boston Opera House, and Downtown Boston.
Back Bay is one of the most pleasant destinations to stay in when traveling through Boston. Here are some of the most beautiful places in the city: world-recognized restaurants, museums, and fantastic nightlife. For a cheap trip, check out the city center.
Where should you stay during your Boston trips?
Get the most experience with a vacation package that includes your flight, hotel, as well as a car rental. Whether you're searching for a last-minute getaway or booking far in advance, there are endless deals on vacation packages that will make it easier than ever to plan your trip.
There are plenty of hotel choices to make your stay cozier- not to mention that they are located in proximity to Boston Logan Airport. Hotels famous for tourists include Boston Park Plaza, The Verb Hotel, The Bostonian Boston, Renaissance Boston Waterfront Hotel, Boston Marriott Long Wharf, Copley Square Hotel, Royal Sonesta Boston, Porter Square Hotel, and Ritz Carlton Luxury Hotel. For your next Boston vacation, you can choose a vacation package that will suit your family or romantic getaway.
Most Boston vacation packages include hotels features with outstanding amenities and offers such as per person or group rates, per night/day/week, free airport shuttle, pet friendly, free WiFi, access discounts, an on-site business center with a computer station, express check-out, an indoor pool, and concierge services. And do not forget the city skyline view!
Boston Vacation Ideas
With its endless offerings in sports and culture, history, major attractions, and great eats, the city of Boston will keep you on your toes. And a Boston vacation package is the ideal way to experience it all. Get discount tickets to Boston attractions, plan out a day at the world-famous museums, or book one of the guided city tours to uncover all of the "Wow" moments that make this New England town incredible. It's more convenient to plan far in advance with the best Boston vacation deals to make your trip worry-free.
The Back Bay area is perfect for a first-time visitor. This area is packed with heaps of museums, and you'll find great eateries. If you love great food and bustling nightlife, Back Bay is the place to be.
If you dream of exploring the sea, Boston is the place to be. Marvel at unique oceanic and aquatic life up close at the New England Aquarium and then watch sunset on a traditional tall ship around Boston Harbor Islands National Recreation Area. And if all that beauty makes you thirsty, head to The Langham Boston for a cup of tea- you won't feel like dumping it in the ocean this time.
Family Trips
Boston is a great place to bring the family for some educational fun. Discover the city's rich history on a trolley tour, or take a look at our top picks for museums that kids will love. Want to get outside? Don't miss these attractions with stunning views of Boston's skyline and its famous waterways. It's easy to see why Boston ranks among the best cities in the U.S.
There's so much to see and do in here—indoors and out—making it the ideal destination for a family vacation. We've rounded up some of the best ideas to ensure you and your kids enjoy every minute of your visit to this fabulous city.
New England Aquarium
Boston Park Plaza
Whale Watch Cruise
Fenway Park Tour
Freedom Trail Walking Tour
Museum of Fine Arts
Boston Public Garden & Swan Boats
Boston Children's Museum
MIT Museum
Plimoth Plantation
Franklin Park Zoo
Copley Square
Boston Convention and Exhibition Center
Trinity Church
Seaport District
Prudential Center
Arlington Street Church
Romantic Trips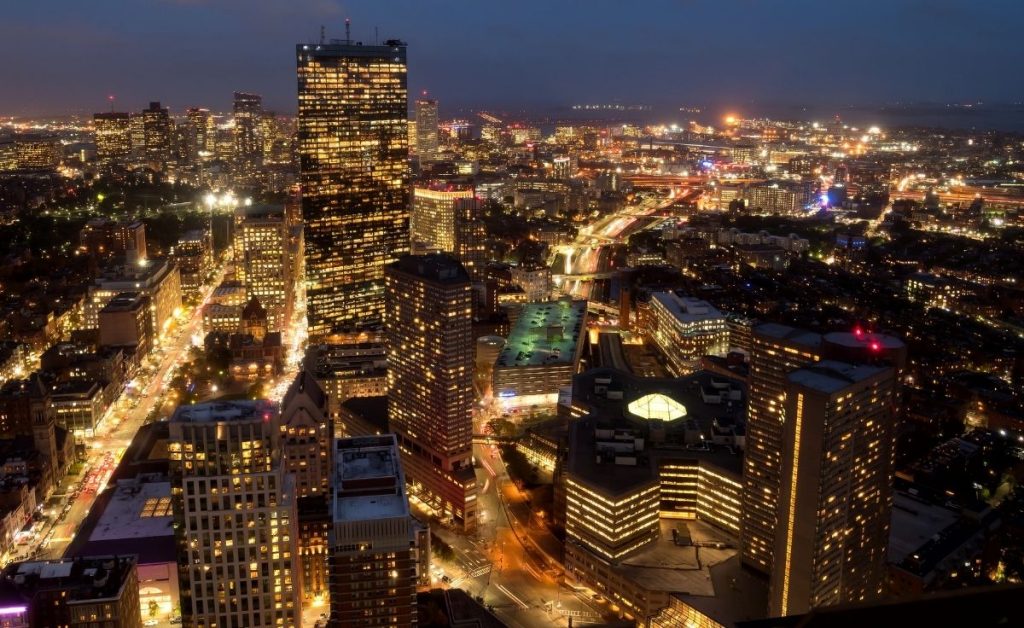 As one of the oldest cities in the United States, a trip to Boston is quite literally like stepping back into time. But Boston's history is only one of many draws for today's visitors. Beyond dining and the city's deep history, couples are looking for the sweeter side of the town: those seeking activities for two.
Boston is a fantastic destination for couples traveling, especially those seeking luxury combined with various urban adventures. Whether you're looking for historical sites, award-winning restaurants, or luxurious hotels and spas, Boston is a fantastic destination for couples travel.
Start your trip off on the right foot with this list of Boston couples' activities , as well as some famous attractions in Boston:
Boston Common
Public Garden
Swan Boats
Boston Common Frog Pond
Back Bay Wine Tour
Little Italy Wine Tour
Boston Odyssey Brunch Cruise
Boston Symphony Orchestra
Museum of Fine Arts
Boston HarborWalk
Freedom Trail
Charles River
Boston Park Plaza
Skywalk Observatory
Seaport District
Downtown Boston
Boston Getaway
Experience the best Boston vacation package by choosing the hotel features that make your stay comfortable. Check the special features beginning with the flight price, hotel class, per night rate, per person/group rate, free WiFi, pet friendly, free cancellation, reserve in advance, business center, and more.
Most hotels such as Porter Square Hotel, The Ritz Carlton Hotel, and Bostonian Boston Hotel offer these comforts. Many hotels are also very accessible via Logan International Airport. Ensure that you take advantage of the free Wifi, breakfast-inclusive, and flight hotel packages.
A Place for All Kinds of Getaways
Boston and its surrounding areas are beautiful, vibrant cities full of interesting and exciting things to do. The area is bursting with culture and plenty of historical sites to visit. If you're looking for a vacation that's filled with fun and exciting things to do, then this is the place for you!
And, for your next trip, why not plan on a visit to to Lagrange, visit Funky Floyd, or cruise off to Alaska!