Visit Magnolia Plantation and Gardens for private evening wine strolls, which offer the perfect time to visit. Magnolia Plantation and Gardens is a beautiful place to visit any time. But when you can enjoy sipping wine from a souvenir glass while strolling through the beautiful gardens at night? Well, now you have the recipe for a perfect evening! Located near downtown Charleston, Magnolia occasionally offers an evening wine tasting. I encourage you to end the evening in a rocking chair on the veranda of the historic plantation house.
On October Thursdays, Magnolia Plantation and Gardens offers a special after-hours event. From 5 until 8 pm, wine in hand, you can stroll through the gardens and enjoy the Charleston lowcountry's cool autumn evening along the scenic Ashley River.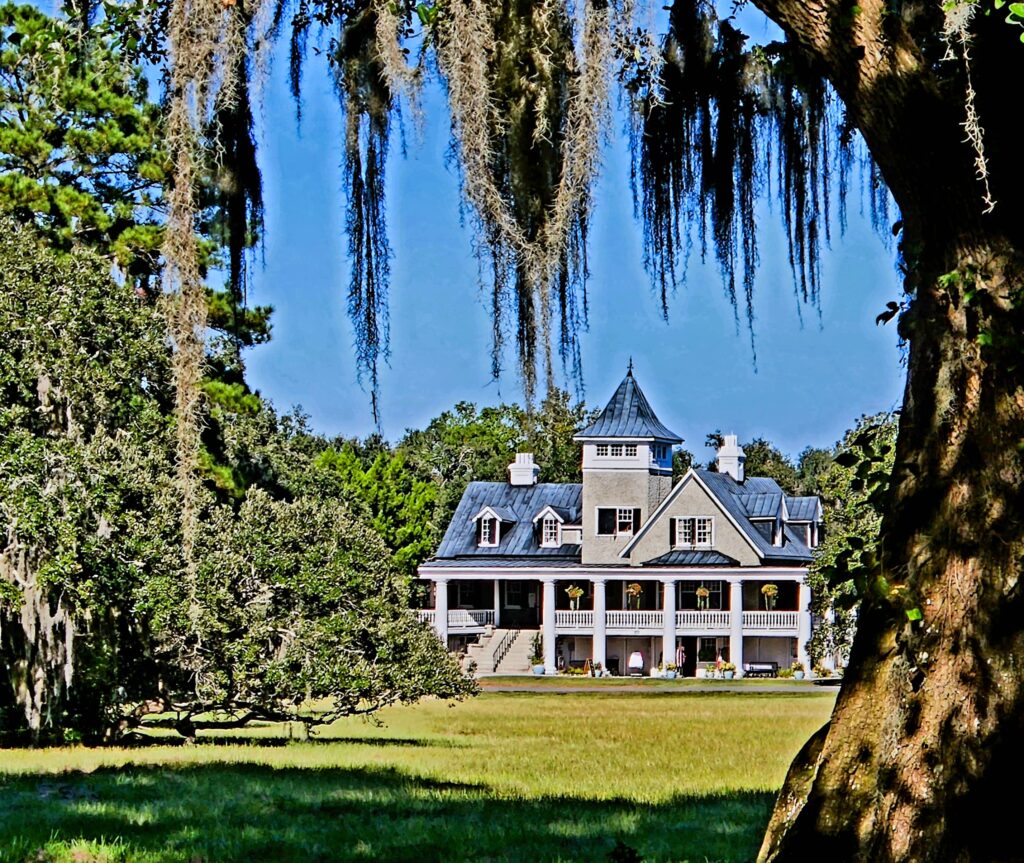 Magnolia Plantation and Gardens' Private Evening Wine Strolls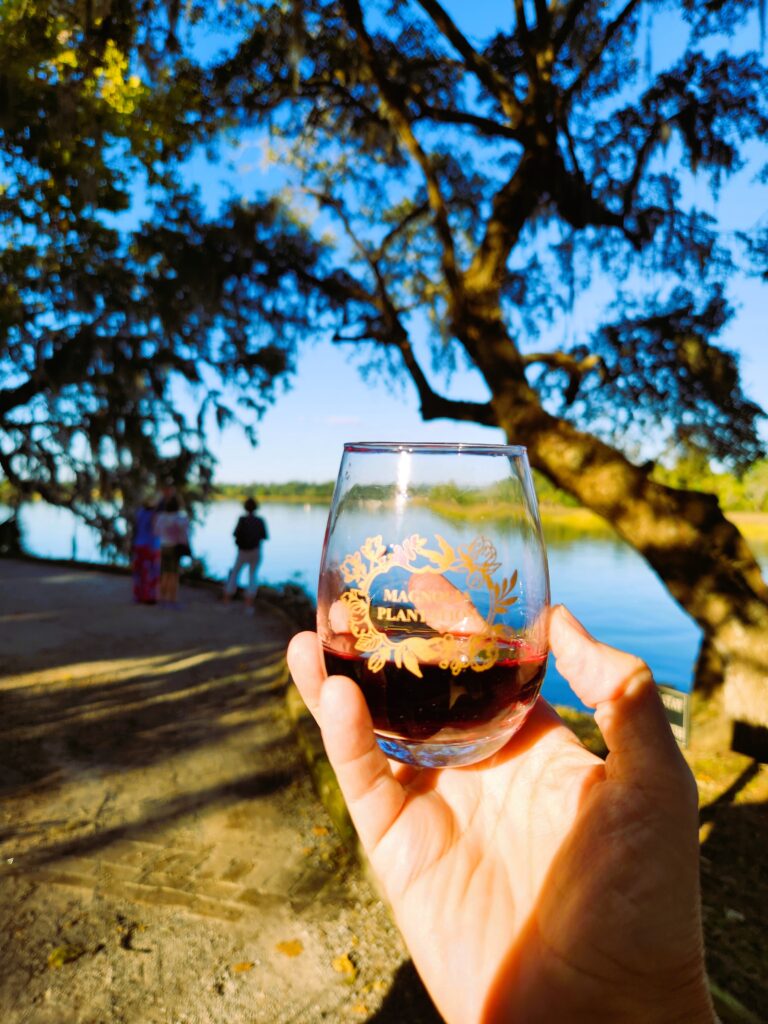 Wine lovers especially will like this event, which features delicious selections of wines from different areas each week. I attended the first weekly event on October 6 and enjoyed a selection of red and white wines from Spain and Portugal.
There is a $60 entrance fee for the private Wine Strolls. But, this fee includes evening garden entry, a custom Magnolia Plantation and Gardens wine glass, and a large serving of charcuterie. The charcuterie is from Nosh Boards Charleston, a woman-owned catering company.
The Magnolia Plantation and Gardens Wine Strolls also give visitors a rare opportunity to experience sundownsurrounded by the live oak trees in the garden. The gardens' standard daily closing time is 5 pm, so the wine stroll opens up that scenic river walk view at sunset. And, even better, as garden visitors go home, the wildlife at Magnolia begins to come out to enjoy the pleasant evening, a welcome respite from the sun.
Insider Tip: Go to the Plantation house after the Conservatory. Enjoy your charcuterie tray before you continue strolling through the gardens. There was a dessert that I didn't get because I spent too much time enjoying the gardens and was late for dinner! *sigh* Don't let that happen to you!
Wine Offerings During Magnolia Plantation and Gardens Private Evening Wine Strolls
Some of the fantastic wines sampled during Magnolia Gardens' Wine Stroll included a variety of wine selections from Spain, and others from Portugal wineries, plus one California bottle that somehow slipped in!
A Garden employee greeted us at the entrance of the Conservatory with a smile and a complimentary wine glass filled with Tempus III Cava Brut, a sparkling California wine. It was crisp, citrusy, dry, and delightfully fizzy. You will find the Conservatory to the right of the ticket kiosk.
Taste treats that followed were wines from Care, a winery in Cariñena, Aragón, Spain. Wine samples included Blanco, Tinto, Garnacha, and Garnacha Blanca.
Wines from Portugal included QSS Vinho Verde, which was light, fresh, and fruity, with a slightly sweet taste. One of my favorite wines of the night turned out to be Arruda dos Vinhos Vineyard's Arreio Douro Red Blend (surprising, I know—imagine me liking a red blend *yum*!) Arreio is a fruity blackberry blend of Touriga Nacional and Cabernet Sauvignon. Arreio has a pleasant aftertaste and is perfect with meats, cured cheeses, and pasta dishes.
Upcoming weekly wine walks will feature Italian wines, a selection of west coast wines, and wines from France. The path of the stroll through the garden varies each week so that you can enjoy different areas of the gardens. I see another drive to Charleston in my future!
Live Music on the Veranda
End your Magnolia Plantation and Gardens Wine Strolls back at the Historic Plantation House. Savor your last wines on the veranda while enjoying live music accompanied by the sounds of Southern nights: crickets, frogs, and the soft coo of Mourning Doves.
When I visited last week I was treated to music by Fernando Troche, a gifted classical guitarist from Uruguay. He is a Cum Laude graduate of the College of Charleston with a Bachelor's Degree in Music, not to mention he has been a top-prize winner at the Southern Guitar Competition.
Each week different performers from Charleston Entertainment provide live music for your enjoyment. Selections from the area's southern musical roots, from genres such as small blue grass groups, saxophone, and even cello, may be the evening's diversion.
America's Oldest Public Garden
The oldest public garden in America was started in the 17th century and opened to the public in 1870. Travel + Leisure Magazine named the Magnolia Plantation and Gardens "America's Most Beautiful Garden." It is the United States' last large-scale Romantic Garden and one of the loveliest gardens you will ever visit.
Romantic Gardens are laid out much like rooms, designed to take the visitor on a stroll, viewing surprises at every turn. Formality dissolves into an emotional connection with the landscape, where natural water views, hardscapes, greenery, and blossoms feed the soul. Varieties of flowers, from camellias to azaleas, to countless other species, provide year-round blooms.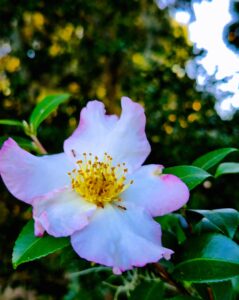 Audubon Swamp Garden
Not open at night, the Audubon Swamp Garden is an add-on to the daytime plantation pass. The Swamp gives tourists and locals a peek at the Lowcountry Swamp, where massive cypress and tupelo trees grow in blackwater, and wild creatures scurry away from prying eyes. The path winds through the Swamp, which is made accessible by boardwalks and bridges.
Tiptoe through the Swamp, and you will see alligators and turtles sunning on ramps in the pond. During spring and summer months, egrets and herons nest in this rookery. The occasional snake slithers away from footfalls, and toads croak their disapproval before silently slipping below the water's surface.
When You Go
Register for Magnolia Plantation and Gardens Wine Strolls online in advance of the events, then there is a quick check-in at the Tropical Conservatory to begin the garden party. The Conservatory holds a fantastic array of orchids and tropical flora—plus, the Champagnes are served inside! Walk through the Conservatory to soak in the beauty, and then wander outside to the deck overlooking the picturesque bridge over Schoolhouse Pond.
The gift shop is in the plantation house's cellar. It contains many unique items for your home or for, well, gifts! So do your Christmas shopping early and find hidden treasures to surprise your family. Oh, and did I mention you can buy some of the wines you just tasted on the wine walk? You have a new wine glass, so take something home to pour into it!
If you're a visitor to the area (or not!), spend the day. If you have several days, check out the amazing things to do in Charleston, South Carolina. Tour the plantation house and the grounds, the preserved former slave cabins, and the Audubon Swamp.Then enjoy the gardens as dusk covers the grounds. What a great place! Can you think of a better plan? I can't.
Future Wine Events
I am already looking forward to Magnolias' Wine & Chocolate walk. That event takes place in February—yes, February is brisk but not miserable in the South—plus, Happy Birthday to me! I'm a February sweetheart! Let's just call it my Birthday party! I can't wait to taste all those treats from local chefs!
Arguably, the most beautiful time of the year in Charleston is Springtime, when flowers bloom on every plant and tree limb. Magnolia Plantation and Gardens has another month of annual wine strolls on the calendar when the South bursts forth in bloom. You know I'm ready for that—Have Glass, Will Travel—that's me!