If you are looking for something exciting to do on a weekend, these are the best breweries to visit in Charleston, South Carolina. The vibe at these Charleston breweries is casual; what to order differs depending on tastes.
Most people recommend going during happy hour where live music and food trucks are easy to come by. Charleston food and Charleston beer — is there a better combination?
Charleston breweries vary in size, large and small; they vary in types of Charleston beers they produce, ales and lagers; they also vary in Charleston SC areas such as West Ashley or James Island.
A visit to Charleston's brewery district is perfect for summer weekends or winter getaways. Charleston SC beer tours are the best way to check out several Charleston breweries all at once!
Here are some fantastic Charleston SC breweries to visit if you're a serious beer drinker or enjoy the craft beer scene. And, if wine suits you to a "T", check out the Wine Stroll at Magnolia Plantation and Gardens!
What Is Unique About the Best Breweries in Charleston?
Charleston breweries know how to make beer that pleases people of all preferences.
Every Charleston SC brewery has its own beers, ingredients and flare to brewing, so each place is unique. There's something new to discover at each Charleston brewery. Local breweries are constantly updating their menus with new, creative craft beers.
Local Spots that I Rank as the Best Breweries to Visit in Charleston
Holy City Brewing Company
Among the North Charleston breweries, Holy City Brewing Company stands out for its industrial construction and exciting mix of traditional and modern brewing styles.
The Holy City Brewing Company building is described by visitors as having fascinating architecture. It has high ceilings with wood beams, large windows for natural light, and metal accents, among other features.
This combination of designs creates a unique appearance when combined with modern brewing equipment. They have also built an outdoor stage, outdoor bar, and their "Porter Room" which can be rented for special events.
Brewing Process and Options
Holy City Brewing Company starts traditional with decoction mashing and uses newer techniques like dry hopping. They also brew plenty of IPAs.
Holy City Brewing Company's beer list features many interesting brews popular among pub-goers. What to order is a matter of personal taste, but a good recommendation is their Pluff Mud Porter.
Coast Brewing Co.
People feel very comfortable at Coast Brewing Company because it's a laidback place with good music playing in the background. This is another brewery known for its interesting architecture, which was once a firehouse back in 1908.
The building has high ceilings made of wood beams, red brick walls, and the atmosphere has a very nautical feel. Grab a beer and sit outside at one of their picnic tables!
Brewing Process and Options
Coast Brewing Company employs some cutting-edge methods. They have a surprisingly extensive menu for a smaller brewery with several excellent beers.
Coast Brewing Company's beer list includes many classics on tap and seasonal brews. Personal preferences will determine what to get, but people claim that anything from this brewer is delicious.
Palmetto Brewery
A casual place with rustic charm in downtown Charleston, Palmetto Brewery is known for serving up tasty burgers alongside its beers. Both the food and the beer are affordable, which keeps things laidback.
They have a great selection of beers on tap and offer special discounts on food and beverages during happy hour. There is also a lovely outdoor seating area where you can relax under the sun.
Brew Options
They specialize in traditional styles and provide a wide range of seasonal choices, which change regularly. Personal preferences will influence which beverages to order, but a favorite is the Huger Street IPA.
Frothy Beard Brewing Company
One of the best Charleston, South Carolina breweries , Frothy Beard Brewing Company, is known for its great beer and fun atmosphere. The funky vibe of the place matches its interesting flavors and creative events.
They have two locations, both of which serve delicious food to go with your craft beer. The tap rooms are large and the perfect place to hang with friends. There's an outdoor seating area as well.
Brews to Try
Must-try beers on tap include Sip Sip Pass IPA and Andale! Chili Beer.
Revelry Brewing Company
Considered one of the newest Charleston breweries, Revelry Brewing Company has a lot of ambiance with its wooden interiors and brick walls. People recommend sitting at the rooftop bar.
Brewing Process and Options
This is another place that uses new techniques like hop-bursting and sticks to traditional methods. Their selection of great local beer on tap is updated every week, giving you new choices.
Commonhouse Aleworks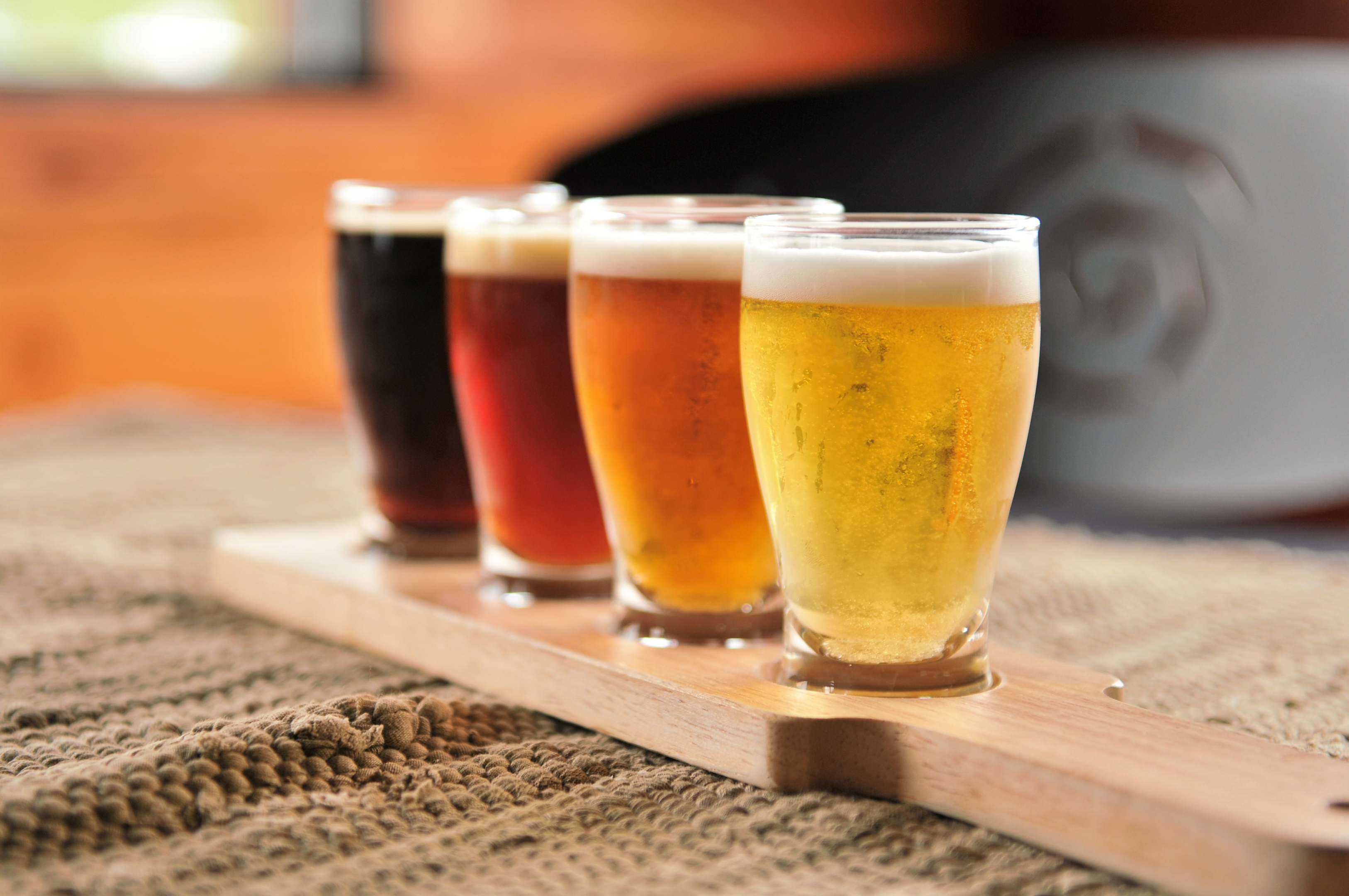 One of the best breweries in Charleston, SC is Commonhouse Aleworks, a Park Circle brewery. Truly a brewery for good, a portion of the proceeds from every brew sold goes to community impact organizations.
Commonhouse has cultivated an atmosphere of community, making it a great place to connect with others and share stories.
Taste traditional bites with your beer, including pretzels, burgers, wings, and peanuts! They even have a brunch menu, which includes a delicious breakfast burrito. Their list of beers rotates regularly, so new choices are always available whenever you stop by this establishment.
Brew Options
Commonhouse brews pale ales, Hefeweizens, sour ales, stouts, and pilsners to name a few. Try their Park Circle Pale, a pale ale and their seasonal Red Fox, a red ale.
Pawleys Island Brewing Company
Located on a pier alongside the water, Pawleys Island Brewing Company is popular with locals and travelers. There's more of a beach atmosphere at this establishment because of its location.
The brewers here make their own unique style, which you can sample in their taproom. Flavorful beers include Pawleys Island Pale Ale and Charleston Brown, but there are seasonal choices as well.
Brew Options
Their beer options include many lagers, some ales, and those beers, being available year-round or seasonally. Definitely try their Pawley's Pale Ale when you visit.
Freehouse Brewery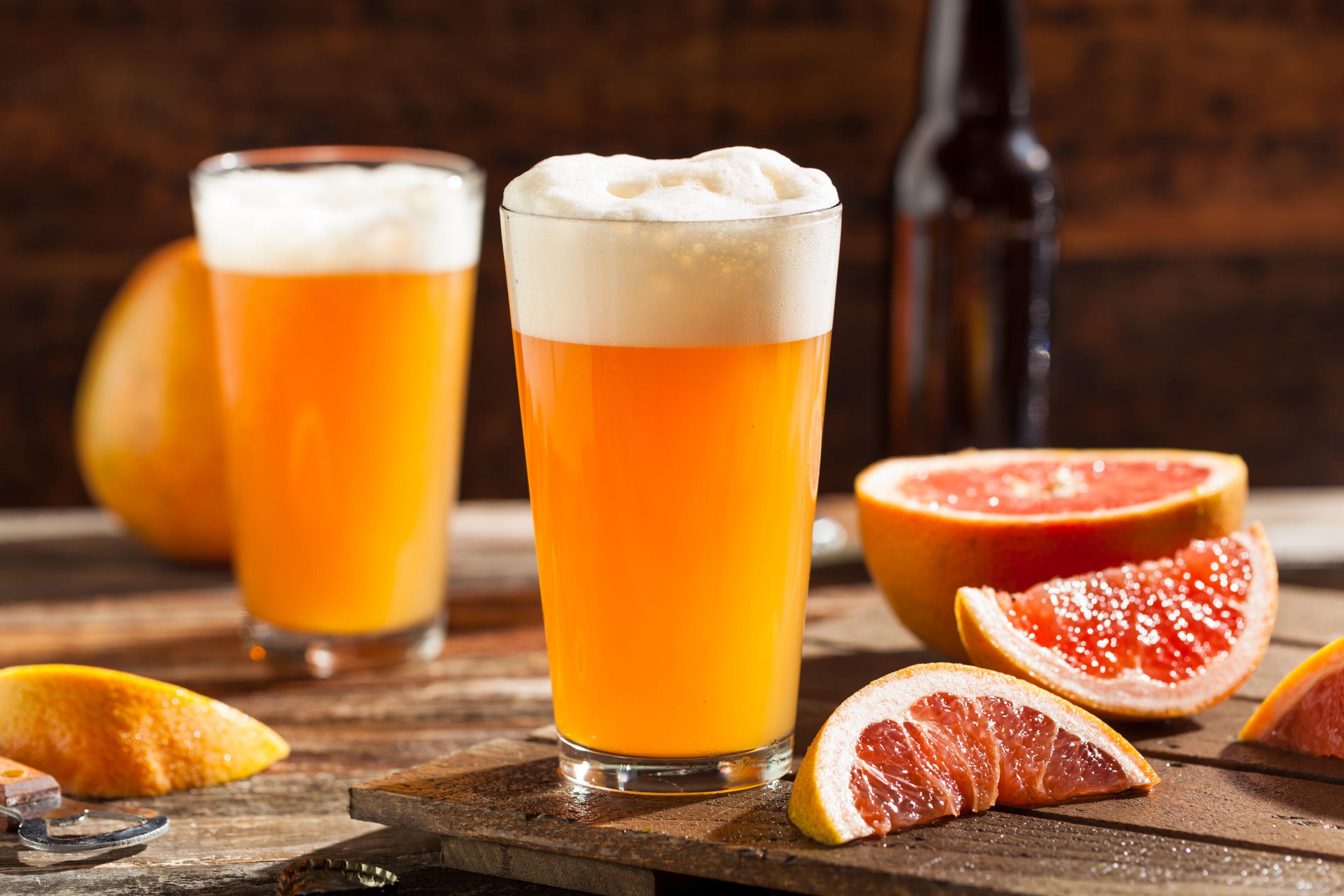 This North Charleston brewery is known for its spacious area where you can play board games while enjoying your choice of pints. The staff is accommodating with recommendations if you need guidance about what to order.
They produce organic beer which means only certified organic ingredients are used, and there are no chemicals or preservatives.
The quality of beer that Freehouse Brewery produces is high and a must-taste if you're in the area. Try the Ashley Farmhouse Saison, it's delicious!
Special Bonus: bring your pup along with you, they have outdoor seating where you're dog is welcome too!
Brew Options
There are always new options on draft and they include darks: Darkest Day BA Imperial Stout and Hoodoo Imperial Stout; lagers: Fore Y'all Muni, Frosty Boi White Lager; about 8 flavors of sours — blueberry, raspberry, wildberry, cherry, plum and peach.
Rusty Bull Brewing Co.
Rusty Bull Brewing Co. is known for its selection of craft beer made from locally sourced ingredients. In addition to beer, they also offer a full bar and food menu. A great place to party, Rusty Bull Brewing often has musical performances and other cool events like sushi rolling workshops!
Brew Options
This brewery has a variety of brews including: IPAs, Porters, Wheats, and Belgian Triples. Don't leave without trying "Sun's Out" paired with fried chicken or burger!
Munkle Brewing Co.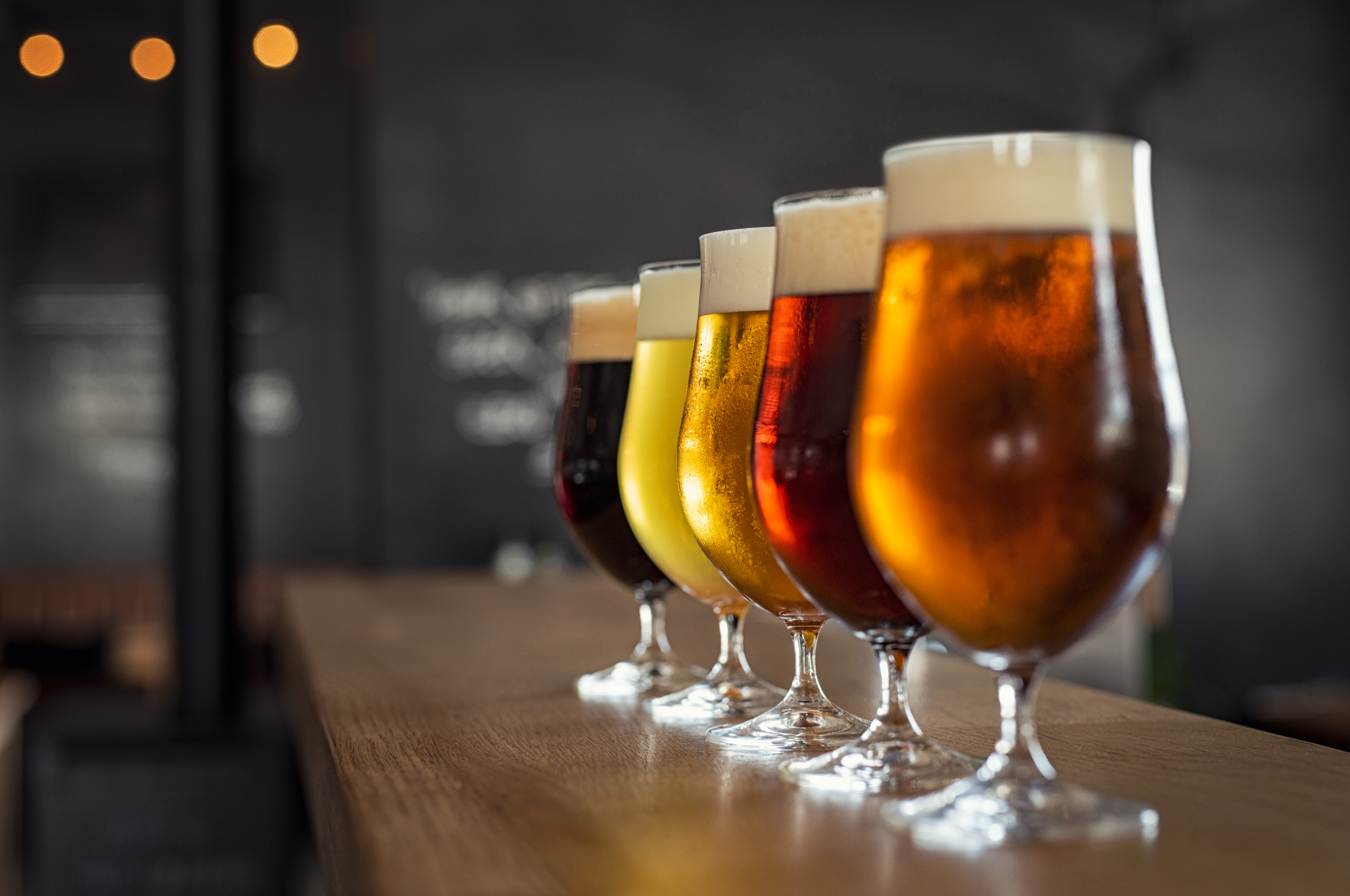 Munkle Brewing Co. another favorite in Charleston, SC highlights traditional Belgian style beer. Their motto is hospitality, fun, and great beer.
Their warm atmosphere and focus on community and events make Munkle brewing co a wonderful place to drink and chat with friends.
Brew Options
Specializing in Belgian style beer, Munkle Brewing also offers stouts, pale ales, German pilsners, wheat beers and light ales.
Snafu Brewing Company
Snafu Brewing Company specializes in fruited sour beers. The establishment is in an old warehouse, has indoor as well as outdoor seating, plus they allows dogs! If you are looking for a tasty bite to accompany your drinks, they often have food trucks on site. If you're looking for a casual spot for drinks, Snafu is worth checking out.
Brew Options
Snafu offers sours, stouts, IPAs, and light ales. While there, try their Blueberry Cobbler Milkshake Sour!
Edmund's Oast Brewing Co.
Edmund's Oast Brewing Co. is a Charleston newsmaker when it comes to craft beer. If you're looking for a trendy spot Edumund's is the place to be. Indulge in delicious burgers, stone-fired pizzas, and delicious snacks alongside your beer.
Enjoy beer by the half-pint, flights, pints, and pitchers. The owners are all about giving back to their community, making this a worthy stop for you to enjoy some of Charleston's finest beers while also supporting local businesses.
Brew Options
Edmund's Oast Brewing Co. offers a variety of beers from light to dark as well as sour to hops! There is something for everyone here to enjoy.
Cooper River Brewing Company
Cooper River Brewing Company is a clean, spacious brewery with indoor and outdoor seating, as well as games like cornhole! The interiors have polished concrete floors with a wooden bar and aluminum bar with plenty of stools for seating.
Brew Options
Cooper River Brewing Company has a lot of new seasonal beers coming out all the time so stop in regularly to see what's new. Also, try the Charleston Lager if you want to taste Charleston's historical beer!
What is considered a craft beer?
Craft beers typically have an IBU number above 20, which means the bitterness is balanced by malt, hops, and yeast flavors.
Quality craft beers have a full-flavored body of taste. They often have an alcohol content that is equivalent to a wine, except beer has a higher carbonation level which can make it more refreshing and enjoyable to drink.
What are some other breweries in Charleston SC?
Baker & Brewer
Charles Towne Fermentory
COAST Brewing Company
Commonhouse Aleworks
Cooper River Brewing Co.
Dockery's
East Island Brewing Co. Open Soon!
Edmund's Oast
Edmund's Oast Brewing Co.
Famulari's Brewing & Pizza Co.
Fat Pig Brewing Co.
Fatty's Beer Works
Freehouse Brewery
Frothy Beard Brewing Company
Ghost Monkey Brewery
Holy City Brewing
Indigo Reef Brewing Co.
Lo-Fi Brewing
Low Tide Brewing
Munkle Brewing Co.
Oak Road Brewery
Palmetto Brewing Company
Pawleys Island Brewing
Revelry Brewing Co
Rusty Bull Brewing Company
Ship's Wheel (Cidery)
Snafu Brewing Company
The Hold (Revelry Brewing Co.)
Tradesman Brewing Co.
Twisted Cypress Brewing Co.
Two Blokes Brewing Co.
Westbrook Brewing Co.
Wide Awake Brewing Co
The Charleston SC brewery tour is a great way to spend your weekend. Charleston SC breweries have been popping up all over the city, with many being within walking distance from one another. Charleston SC is known as a vacation destination for those who love beer and want to experience the best of what local Charleston SC breweries have to offer.
If you're headed South for a getaway, why not include these Charleston South Carolina Breweries to visit in your itinerary? It's a great place to grab some delicious brews after exploring the city.

Are you also a wine lover? Check out these great wineries in the South!